MASTER IN COFFEE ECONOMICS AND SCIENCE ERNESTO ILLY: THE CLASS OF 2024!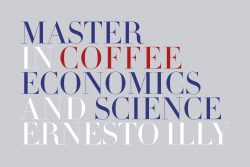 On October 20th, 2023, the University of Udine made public the list of admitted candidates for the 13° edition of the Master in Coffee Economics and Science Ernesto Illy that will start in January 2024. The candidates who presented the request for admission to be part of the class of 2024 are 23 coming from 18 coffee producing and consuming countries around the world, to know more click here. Ten candidates are full financial aid winners while seven are partial financial aid winners of the Fondazione Ernesto Illy.
Also for the next academic year, 2023/2024, the Fondazione Friuli is offering a scholarship of EUR 15.000 to a deserving student resident in the province of Udine or Pordenone: the winner for the 13th edition is Martina Degano from the province of Udine.
The deadline to complete the enrollment is November 30th, 2023 as indicated in the Manifesto published by the University of Udine.