Master in Coffee Economics and Science – Ernesto Illy
The Master's degree in Coffee Economics and Science – Ernesto Illy is a first level inter-university master's degree, which sees the Fondazione Ernesto Illy involved as a main partner, together with a group of leaders in the field of education and training: the University of Trieste, the University of Udine, SISSA (International School of Advanced Studies of Trieste), Area di Ricerca Scientifica e Tecnologica di Trieste – Area Science Park and illycaffè SpA.

This master's degree is composed of 400 hours of lessons divided into 9 educational modules and 60 formative university credits. The course work, given entirely in English, is open to graduates worldwide with a Bachelor's degree or equivalent in both the scientific-technological and humanistic-social areas. It embraces the entire coffee production chain and is spread over two disciplinary areas: economic-managerial and scientific-technological.

For more information on the Educational Program, click here.

The aim of this Master Program is to offer specific academic-professional training on the biological, agronomic, technological and economic aspects starting from the coffee plant to the final product. Based on a constant multidisciplinary approach, this Master Program's unifying element is the pursuit of quality and ethics in all stages of the production process and the marketing of the product. This Master's degree is explicitly inspired by the ethical values and the scientific and managerial approach that belonged to Ernesto Illy, by adopting his cultural heritage and bearing his name with an ideal dedication.

The tuition fee for the Master is 15,000 Euros and the Fondazione Ernesto Illy offers a limited number of financial aid to deserving young people from coffee-producing countries.

The period to apply for admission to the Master's degree in Economics and Science of Coffee – Ernesto Illy is from July through September. Those who are interested can send their curriculum vitae (Europass format – with photo) and their letter of motivation to: master@illy.com.

The period to apply for financial aid offered by the Fondazione Ernesto Illy to deserving students from coffee producing countries is from January 15 to July 15 by sending the documents listed above to: master@fondazioneilly.org.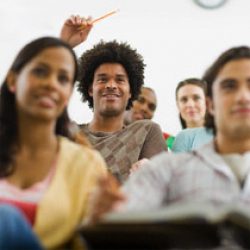 Follow us on: