Alice Italian Food Academy: Linet's story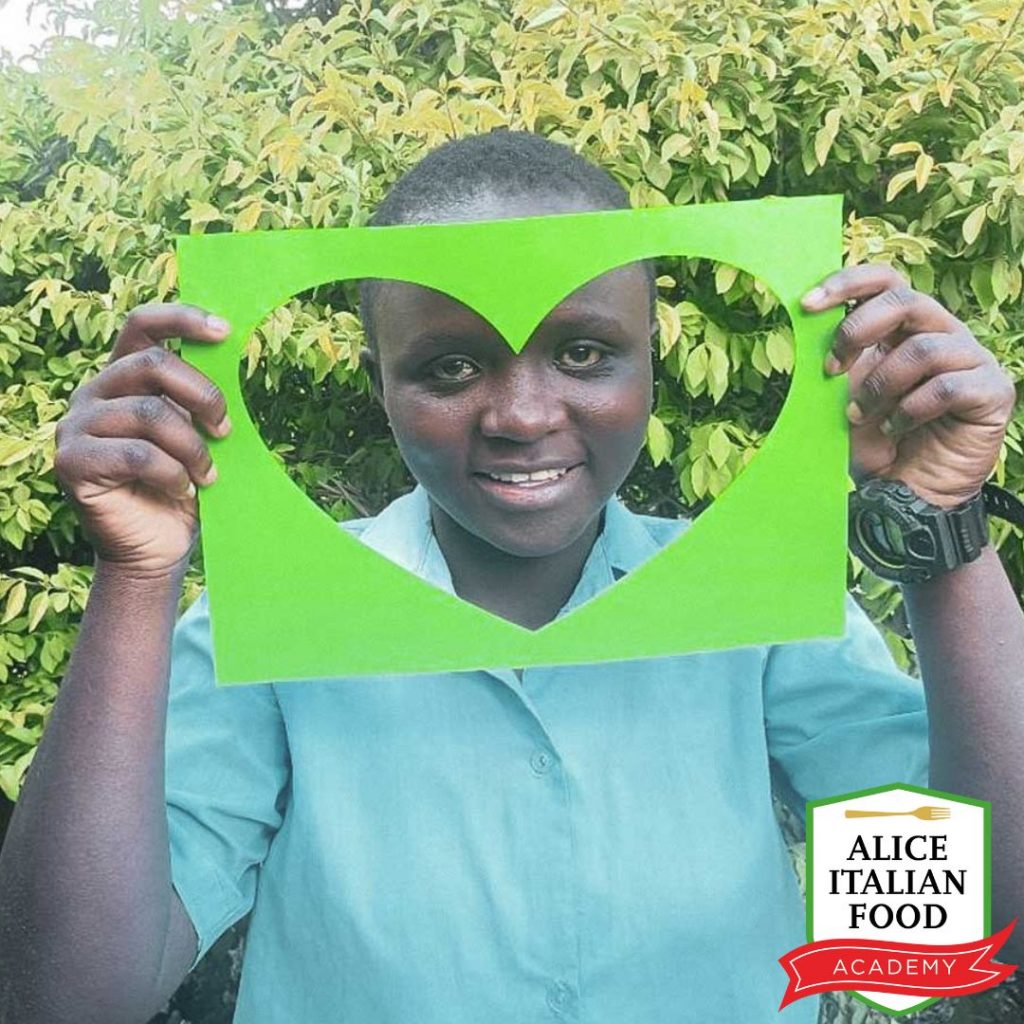 The Fondazione Ernesto Illy supports Alice for Children that is a non-profit association engaged for more than 15 years in Kenya in support of the most vulnerable children of Nairobi slums. It deals with 3000 children and their families with schooling, protection and health care programs. Over time it has developed three schools ranging from kindergarten to middle school, an orphanage and several special projects (a music school, a project dedicated to extraordinary health care and one dedicated to the right to food). Alice for Children's projects are aimed at the most fragile and affected part of the population: the children of Nairobi slums, the Masai community of Rombo, located at the slopes of Kilimanjaro to guarantee them a future away from the poverty in which they were born. The goal of the association is not only to save them from extreme poverty, but also to provide them with the skills necessary to become aware citizens as well as to be autonomous and independent in the world of work.
For this reason, Alice for Children inaugurated Alice Italian Food Academy in 2018, the first professional school of Italian cuisine dedicated to children who attend the professional technical school with a concentration in Food & Beverage. The school is an intensive course created to help young students to acquire concrete training, which allows them to differentiate themselves from peers, allowing them to find a job in the tourist and catering sectors in Kenya.
The Alice Italian Food Academy will reopen its doors on August 29, 2022, for a duration of 3 months of an intensive and full-time course. The class will be made up of about 15 students from 17 to 22 years of age, coming from the technical schools and the association's orphanage, who will also live in the structures of Alice for Children for the duration of the course. Students will thus be able to follow a 3 -month training course learning to create, within a technically professional structure, a panel of over 100 recipes of Italian tradition. The school will be organized and managed by two Italian professionals in the sector. Among their partners include the Carlo Porta Professional Institute of Milan, Cucchiaio d'Argento and Federazione Italiana Cuochi, obtaining great success in their first two editions.
The Fondazione Ernesto Illy has decided to offer a scholarship to a young girl, Linet Muthoni, to attend the course. The girl was entrusted to Alice for Children's care when she was 7 years old, after dealing with family tragedy and being in dire health conditions. Thanks to the medical care, good nutrition and the support of the association and her sponsor in Italy, she grew up in good health and was able to attend school. In May she started the second year of the Food & Beverage vocational school and in September she will begin her training course at the Academy.
For more information, click here .