Addis Ababa: Inaugurated the Coffee Training Center Ethiopia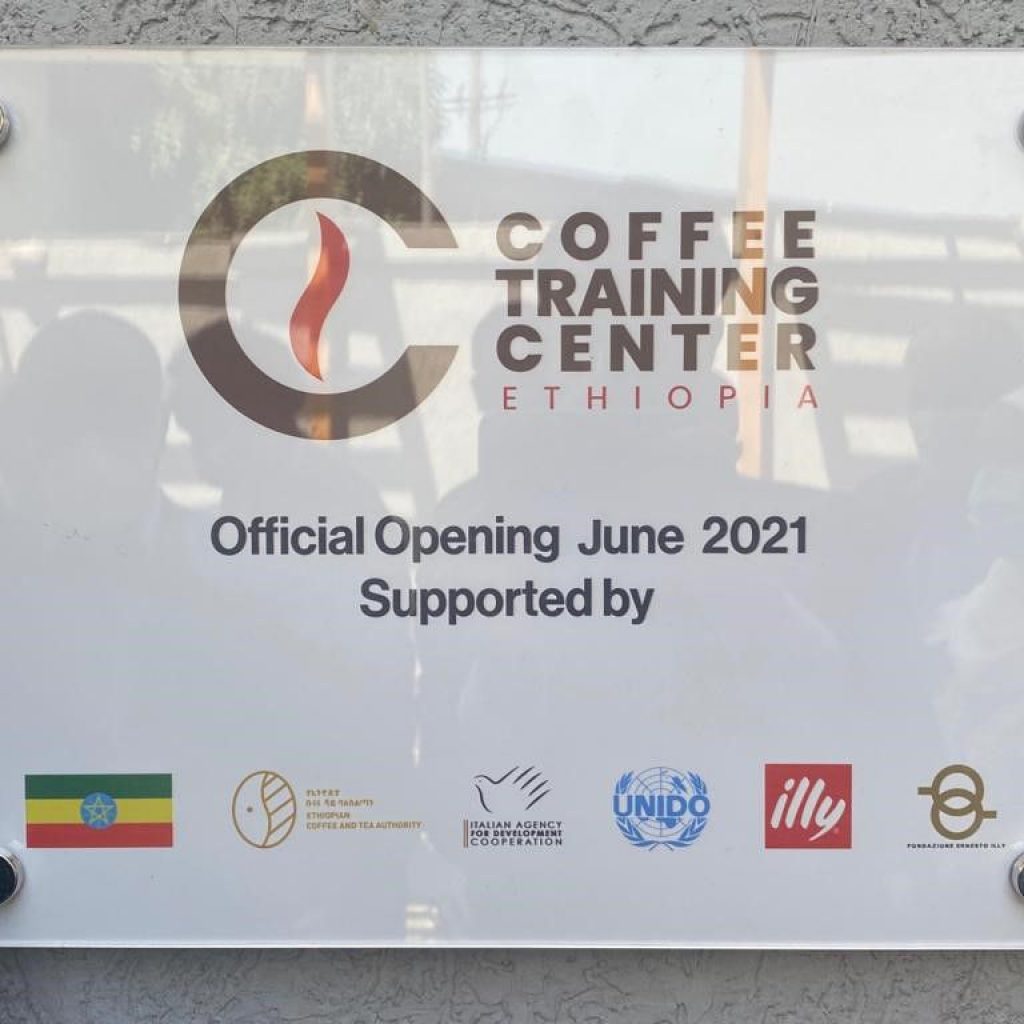 The new Coffee Training Center Ethiopia was inaugurated in June 2021 at the Ethiopian Coffee and Tea Authority. Ethiopia is the cradle of Arabica coffee, which represents a key resource for the country and its economy. The Center is the result of years of collaboration between AICS (Agenzia Italiana per la Cooperazione allo Sviluppo) Office in Addis Ababa, UNIDO Addis Ababa Field Office, Fondazione Ernesto Illy, illycaffè, and the Ethiopia Coffee and Tea Authority, born during EXPO Milan 2015 and based on its legacy. It stands as the first of its kind in the whole African Continent.
The Coffee Training Center is equipped with the latest available technologies and offers a wide range of services (from cultivation to roasting, as well as a standpoint for business and training), all of them aimed at enhancing the value chain with an environmental and economic sustainability approach.
The inauguration was attended – in person and online by multiple personalities, among which: the Ambassador of Italy Arturo Luzzi, the Ethiopian Minister of Agriculture Ato Oumer Hussein, the Director of the Italian Development Cooperation Agency Office in Addis Ababa, Isabella Lucaferri, the Representative of the UNIDO Field Office Aurelia Patrizia Calabrò, and – from the Foundation side – by Anna, Daria, and Andrea Illy.