MASTER IN COFFEE ECONOMICS AND SCIENCE – ERNESTO ILLY: FONDAZIONE FRIULI SCHOLARSHIP 2022/2023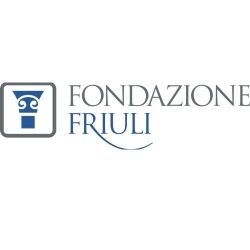 Starting from the first edition, the Fondazione Friuli has continuously offered a scholarship of EUR 15.000 to a deserving student resident in the province of Udine or Pordenone.
The winner of the scholarship for the 2023 edition of the Master Program is Elena Beltrame from the province of Udine. These are her words of gratitude for the Fondazione Friuli" I would like to express my personal gratitude for the scholarship I received and thanks to which I'm now attending the Master in Coffee Economics and Science Ernesto Illy. This scholarship is for me an opportunity to grow both academically and personally, moreover it's an input to keep working in my future projects.".
To know more about the Fondazione Friuli Scholarship, click here.